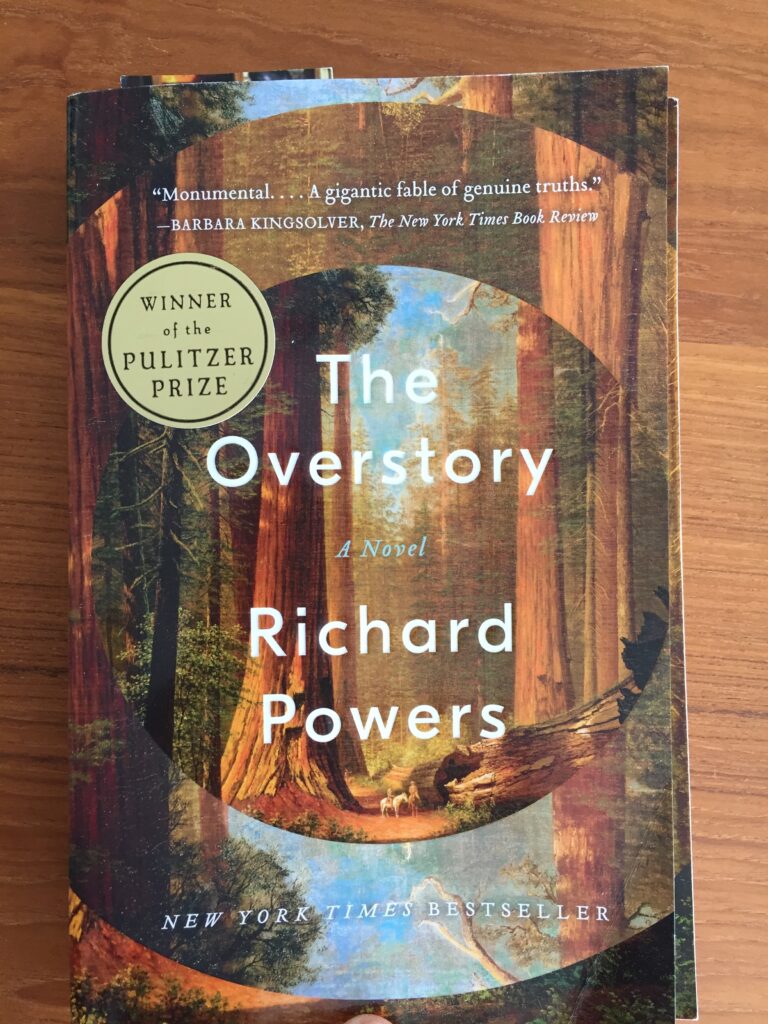 So. Here's a true story. It's about a novel and "a system of meaning that doesn't begin and end with humans."
In the stunningly beautiful bookshop Munro's on Vancouver Island, you handle a copy of the most recent Pulitzer prize book, 'The Overstory'. You put it down again. You've been fooled by prize winners before.
You pick it up again two days later in a humble little bookstore in Ladysmith. It's about trees. The back cover tells you 'There is a world, alongside ours––vast slow, interconnected, resourceful, magnificently inventive, and almost invisible to us.'
In the bookstore the unobtrusive woman behind the til tells you she has read it and she is glad she did. She doesn't push the point. You buy the book.
Friends, I can't tell you how beautiful, mysterious and heart rending, hilarious and various this wondrous book is. It brings us trees as barely met before.
The Guardian called Richard Powers, 'the best novelist you've never heard of'. Yep. And now I want to read the back list.