Julie writes creative non-fiction stories that regularly appear in Australian magazines and newspapers. Her collection, Tender, stories that lean into kindness is published and sold by MediaCom.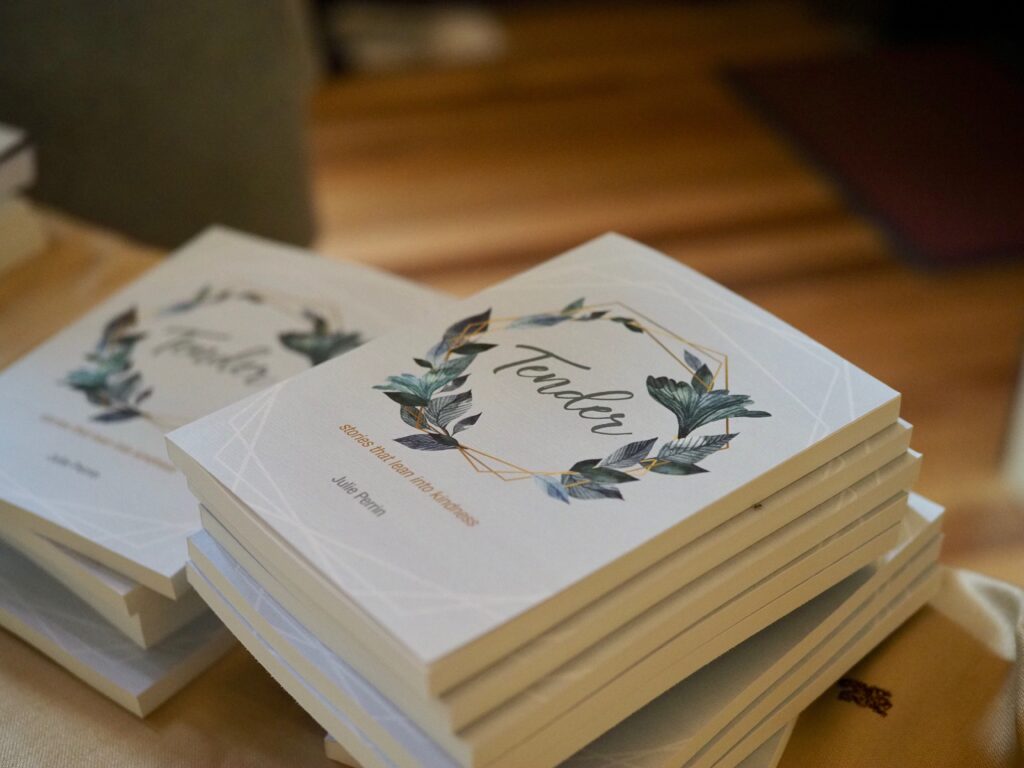 A regular contributor to the The Sunday Age and Eureka Street, Julie was runner up for the Victorian Writers Centre Grace Marion Wilson Emerging Writer's prize for non-fiction in 2015. Julie is a graduate of Professional Writing and Editing at RMIT. To view a complete list of Julie's publications click here.
Admiring the work of Tim Winton and Helen Garner, her own stories are about local neighbourhoods, ancient customs, people hidden from view and our connection with creatures. Irish poet Padraig O Tuama and Melbourne author Clare Boyd-Macrae have inspired her in naming the holy in the ordinary.
Julie's blog periodically reflects on writing practice, she remains in awe of Ursula Le Guin and Mary Oliver and has long been delighted by Mark Tredinnick's Little Red Writing Book (2006).