collects in the time of virus
I love the 'collect' form of prayer whose task is terse and brief. I am writing a collect most days now. They arise from particular instances which I try to gather up into a prayer. My friend Ian Ferguson took the photographs recently in East Gippsland. I am grateful for his permission to publish them .
Brooding God,
Who hovers over the waters,
 Remain with us, for we are stranded on tiny islands of fear.
 Draw a circle around our solitude,
 hold us back from bringing danger to ourselves and others.
 And where touch can no longer reach, 
 let love spin light across dark waters, 
 a thread of sweetness for small songs we might sing.
 God who speaks the word 'Beloved'
 Keep watch on those who give voice to care,
 Who speak trenchant truths,
 explaining, instructing and chiding without blame. 
 Let us hear the warmth and strength in voices that stir response
 and nourish hope in thoughtful action.
 Give us ears to listen without fear.
God of the frail in body and mind,
 be a companion in loneliness,
 a consolation in absence,
 a balm in mystified sorrow.
 When doors, through dire necessity must stay shut
 Let love arise in memory of gesture and embrace.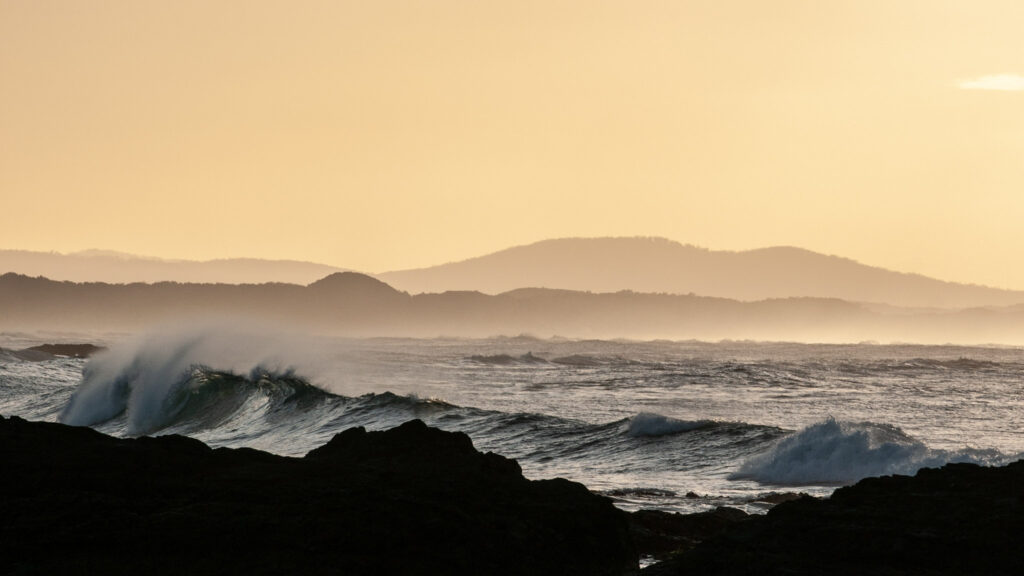 These prayers and photographs may be used freely with acknowledgement of authorship.
Please quote this link:
Julie Perrin, 2020  https://tellingwords.com.au/collects-in-the-time-of-virus/
Photographs: Ian Ferguson